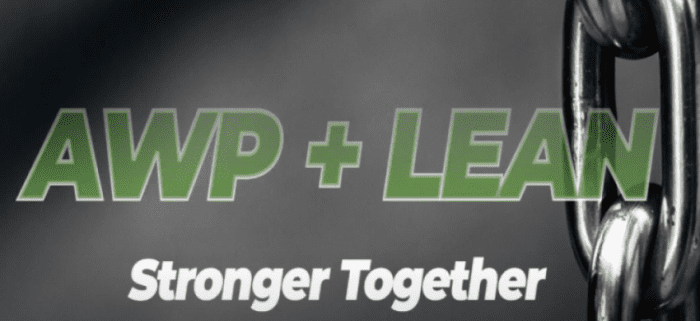 The Construction Industry Institute (CII) is presenting its first-ever CII AWP & Lean Summit focused on the exploration of (and recommendations around) aligning and combining Advanced Work Packaging and Lean Construction approaches for effective and efficient integrated project delivery.
PTAG's Partner for Capital Projects, Bruce Burwell, a subject matter expert on contracting strategies will be discussing contracting approaches available that incorporate Advanced Work Packaging alongside Mr. John Strickland, Project Delivery Leader at Burns & McDonnell who will focus on approaches with a Lean Construction perspective. This session will help you understand how to apply Lean methods and Advanced Work Packaging in a Collaborative contracting model.
Wednesday, September 29th, 2021
7:30am CDT / 8:30am EST / 5:30am PST
Construction Industry Institute's (CII) best practice – Advanced Work Packaging (AWP) is a planned, executable process that encompasses the work on an EPC project, beginning with initial planning and continuing through detailed design and construction execution. AWP focuses on bringing alignment amongst project teams – engineering, procurement, construction at the front-end of the project. The team helps determine the best project execution strategy to have a successful outcome. With the end in mind approach, AWP helps improve project visibility and predictability.
Lean Construction Institute's Lean Project Delivery (LPD or Lean-IPD) aligns the key project participants as an integrated team with the common objective of acting as one team to deliver a project that creates the best value possible for the owner and success for all the stakeholders. The integrated project team helps the owner decide what they want and not only realize decisions and perform activities.
Lean-IPD offers collaborative tools to provide a clear framework with specific goals. Whereas AWP is a method that develops a clear path to construction, develops work packages that support the path to construction, aligns stakeholders, and has dedicated planners that affords the foreman the time needed in the field with the trades and crew.
Often projects face challenges in terms of their performance by way of budget, cost, and schedule overruns. Some of the common issues faced are but are not limited to scope creep, lack of communication between the stakeholders, lack of clear objectives, inadequate risk management, conflicts, and lack of accountability, etc.
To improve project performance, we need to change the way we deliver projects. Choosing the right contract strategy early in the project can help address these issues and significantly improve your project delivery. Aligning various stakeholders involved in the project such as owners' team, supplier, sub-contractor, engineering, construction, etc. is important to meet the common objective i.e., the successful outcome of the project. However, one size does not fit all, and it is imperative to learn various strategies available that would suit your project requirements.
This joint session will discover multiple contracting approaches to strengthen both Advanced Work Packaging and Lean Project Delivery.
The topic for the session is spectrum of approaches to Contract Strategy.
Wednesday, September 29th, 2021
7:30am CDT / 8:30am EST / 5:30am PST
Register today to attend the event.
If you would like to learn more about Contracting Strategies, please contact us.
---
Get to know PTAG's speaker:
https://ptaginc.com/wp-content/uploads/2021/09/CII-AWP-LEAN-Summit-.png
500
700
Kshitij
https://ptaginc.com/wp-content/uploads/2017/10/PTAG-logo-vector-tagline-2-1.png
Kshitij
2021-09-22 10:33:40
2021-09-24 18:10:22
Join the presentation on the spectrum of approaches to Contract Strategy at CII's AWP + Lean Virtual Summit to learn various contracting strategies that can provide the most benefit in either your Advanced work packaging or Lean project scenarios.