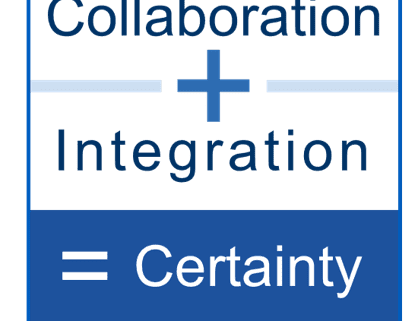 Bruce Burwell, PTAG's Partner for Capital Projects, was honoured to present today on Industrial IPD Application vs Traditional IPD Approach at the Construction Users Roundtable CURT® Lean Project Delivery Summit. He was also one of the panelists for the Panel Discussion on IPD Approaches and Components. This direct and to-the-point presentation talks about the difference in approaches of Traditional and Collaborative contracting strategies, the evolution of I2DP, its usage, and its implementation.
This presentation was originally presented at CURT Lean Project Delivery Summit on May 3rd, 2021.
Interested in downloading the slide deck? Click here for Direct Download
Industrial Integrated Project Delivery (I2PD) is an approach of balancing nine principles to promote team collaboration and integration of work processes and systems to optimize project outcomes.
COMMERCIAL IPD – Collaboration Principles
1. Continuous Communication and Issue Resolution Process
2. Jointly Developed and Validated Targets
3. Access to Shared Information Systems
4. Early Involvement of Stakeholders
5. Collaborative and Equitable Decision Making
ALLIANCING – Integration Principles
6. Financial Transparency among Key Participants
7. Shared Risk and Reward
8. Relational Contracting, Multi-party Agreement
9. Negotiated Risk Distribution
How the traditional and Collaborative contracting strategies differ in their approach:
| | |
| --- | --- |
| Traditional Contracting | Collaborative Contracting |
| Start the project like last time but hope for better results | Build better. Set project goals with the project team. |
| Each trade does their own thing | Developed by the team. Adjusted daily by the last planners. |
| Always looking for the lowest bidder | Build a team very early. Use it to drive success. |
| Expect some delays and overages. | On-time. On Budget. What the client needed. |
Commercial IPD has been proven to have a superior performance in metrics related to quality, communication, and change performance. Some of the noted benefits of I2PD:
Optimum & Faster designs
Integrated and accelerated execution
Improved cost certainty
Improved schedule certainty
In the COVID-19 times, I2PD is a good approach for quickly planning and executing capital projects as government and industry relaunch the global economy.
To learn more please contact us.
Interested in downloading the slide deck? Click here for Direct Download.
Originally recorded: May 3rd, 2021
Get to know PTAG's speaker:

For more information on CURT please visit them at https://www.curt.org/.
https://ptaginc.com/wp-content/uploads/2021/05/I2PD-Image.png
434
418
Kshitij
https://ptaginc.com/wp-content/uploads/2017/10/PTAG-logo-vector-tagline-2-1.png
Kshitij
2021-05-03 16:30:09
2021-07-20 13:35:25
PTAG Presentation for CURT® Lean Project Delivery Summit on 2021, May 3rd on Industrial IPD (I2PD) Application vs Traditional IPD Approach