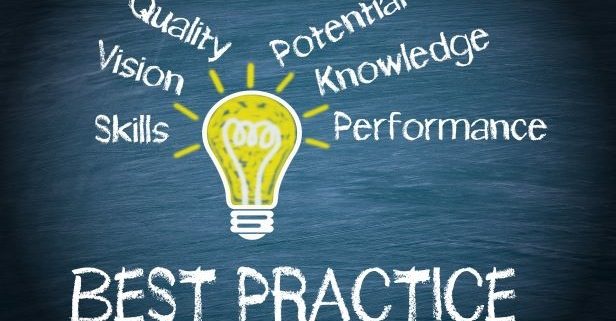 Overview
Company – Joint Venture, Oil Producer and Chemical Company
Industry – Advanced Chemical Refining
Category – Construction Management
Project Budget – $215M
Goal – Recover Schedule, Minimize Cost Over Runs, Improve Safety and Quality, Improve QA/QC, Develop Risk Mitigation Plans.
Obstacles – Existing supplier contracts lacked appropriate incentives and disincentives. Full craft employment issues in the region. Site construction culture not contusive to injury prevention, inexperienced and understaffed JV project management. Undersized steam plant to accommodate new capacity.
Solutions – Added Construction management teams between JV team and suppliers. Implements new Safety Plan, Re-Baseline of Schedule and Cost, Implementation of Project Controls including Cost/Schedule curves, comprehensive Dashboard and weekly reporting.
Results – Improved Safety results to lower than industry averages. Recovery of Schedule by two months, Reduced RFI's and NCR's, Improved craft productivity, Daily Progressing Accurate Cost Forecasting.
Goals
Improve all aspects of Construction Management to Deliver Project
Establish and expand an experienced construction management team to replace seconded JV staff
Improve JV decision making timeliness
Establish reliable budget and schedule with a goal to recover as much schedule as possible
Improve procurement and project controls
Work with suppliers to develop Integrated QA/QC to reduce NCRs
Improve engineering timeliness, quality and construction reviews to reduce the number of RFI's and impact on quality, schedule and cost
Establish and maintain a safe construction site reducing safety incidents for the 190 craft and CM personnel
Obstacles
Management of Change to Achieve Compliance
Challenges to meeting the goals of the project:
Joint Venture structure impeded decision making and clarity on roles and responsibilities
Brown field construction site, with complex work processes, multiple contractors and limited room
Poorly drafted Supplier contracts with no incentives or disincentives
Tight craft labour market
Late engineering and procurement
A culture change was required across the site to improved safety
Solution
PTAG's Team of On-Site Subject Matter Experts Delivered and Implemented the Program
Reorganized the Joint Venture project management approach, establishing an experienced and expanded construction management team to replace supplement/replace personnel from the JV members. Six-person CM Team included Senior CM, Planner, Cost Engineer, Quality Manager, Safety Manager, Contracts/Procurement Manager
Reorganized the reporting, planning and meeting structures for Site, E&P, GC and Subcontractors to report to and integrate with the new CM Team to improve construction planning, execution, quality and safety.
Implemented a new GC led safety program based on "Beyond Zero Accident Techniques" with full site training. New experienced CM Team Safety Manager integrated Site and GC safety teams into a single team. JV and GC senior management attended weekly safety meetings. Improved the focus on behavior, hazard awareness, safety planning and supervision as key areas for continual improvement. Increased safety supervision.
Developed new manpower plan to attract additional craft including adding a second shift to help recover schedule
Using progress to date, updated engineering and procurement schedules, established a new baseline for project schedule and budget.
Developed a weekly reporting structure based on a one-page Dashboard that provides at a glance information on Highlights, Safety, Milestones, Construction, Engineering, Project Services, Quality, Risk and Commissioning/Start-up Readiness. Details for each Key Result Area contained in eight-page attachment. Trained all site management and supervision on new processes and required reporting
Established Risk Register with weekly updates included in the weekly Dashboard and Report
PTAG PROCESS
SMEs Delivered, Implemented, Administered and Monitored the Program
Review and Assess
Report Results
Develop Program and Training
Implement and Administer
Monitor for Results
Transition for Ongoing Support
PROCESS RESULT
SMEs Delivered and Implemented the Program
PTAG's Advisory TEAM performed a two-week assessed reviewing contract documents, execution plans, supplier agreements, procurement schedules project, organization structure, estimates, budgets, schedules, craft productivity and safety plans and performance. We established that root cause to the poor safety, quality, schedule and cost adherence was an understaffed and inexperienced owners team, combined with weak supplier agreements, poorly developed scope, estimate and schedule with the Engineers and GC along with immature project procurement and project controls.
The solution proposed and accepted was an experienced 6-person CM team located at the project site with direct links to the JV Team for timely decision making to develop and implement a recovery plan. The CM Team implemented a recover plan starting with a new baseline for project budget and schedule, established a safe working environment, focused on engineering deliverables, procurement, quality and improving craft productivity.
RESULTS SUCCESS
Resolved JV construction management deficiencies
Developed and delivered construction execution plan
Finalized Scope
Established and maintained adherence to new baseline for Schedule and Budget
Improved Safety performance
Improved Quality performance
Eliminated gaps in communication between Owners, Project, Site and key suppliers (E&P and GC)
Improved Management of supplier contracts
Implemented project controls with daily progress reporting, weekly reporting, earned value and control
Improved Risk and Opportunity identification and management
"We now have visibility and confidence in the project's schedule and budget"

Owner Senior Executive
PTAG provides leading firms in the Power, Oil & Gas, Petrochemical, Mining, and Capital Infrastructure markets with qualified People, efficient Business Processes, and Information Management Systems that ensure consistently successful delivery and efficient operation of major capital projects.
https://ptaginc.com/wp-content/uploads/Images/Best-Practice-2-s-e1594050821953.jpg
405
616
Amraj Sahota
https://ptaginc.com/wp-content/uploads/2017/10/PTAG-logo-vector-tagline-2-1.png
Amraj Sahota
2020-07-30 13:24:00
2020-07-22 11:15:24
Owner Construction Management Performance Improvement Program