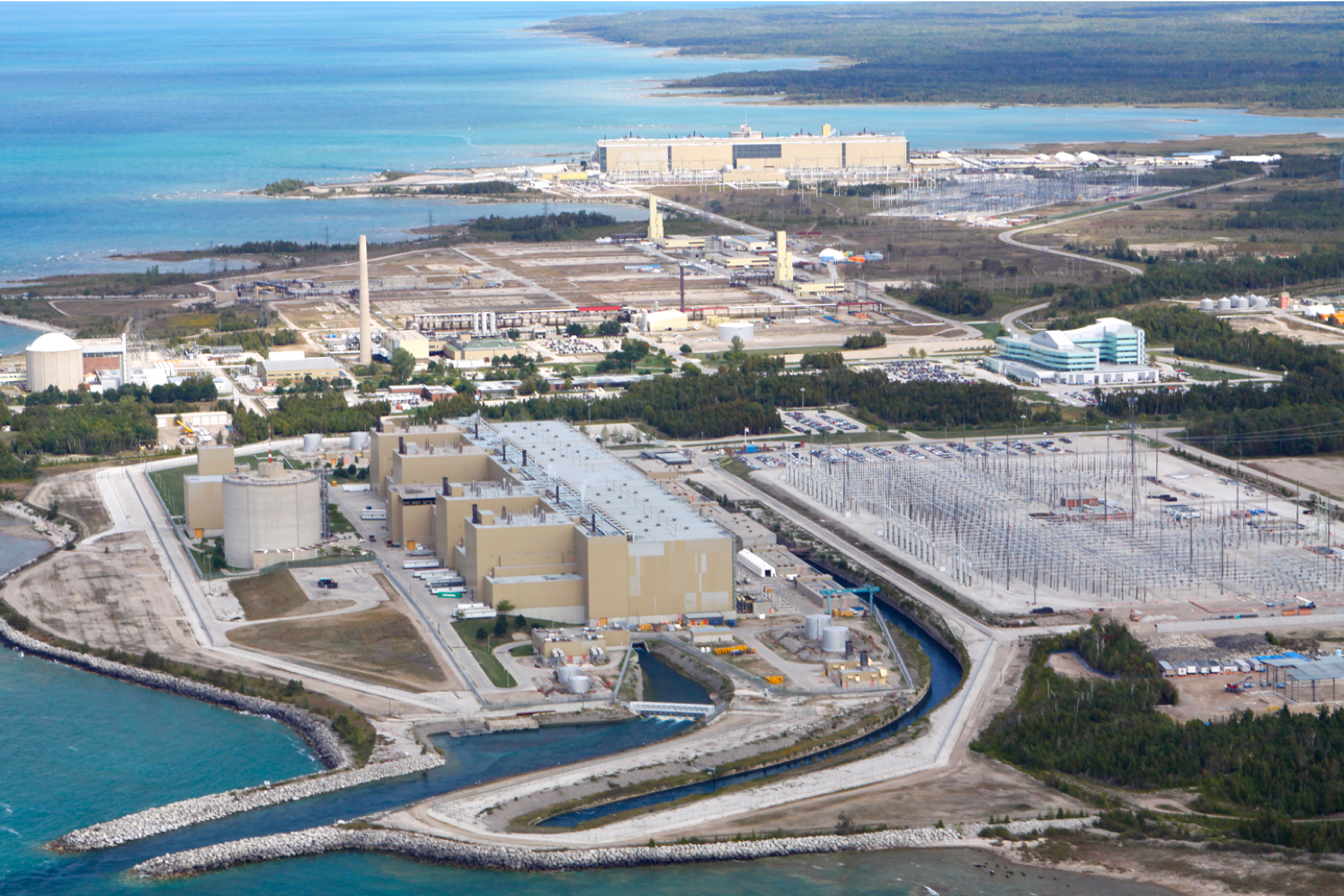 PTAG Inc. is opening a new office in Southampton, Ontario to support Bruce Power's Project Excellence initiatives. The company's consulting team, led by Mike Davidson, is assisting the Project Controls group in improving project planning, execution, and delivery through a company-wide change program which includes training and mentor-based coaching.
"We're changing the culture and how we do projects here at Bruce Power. PTAG's team of expert consultants has played a significant role in the Project Controls improvements," says Ray Hruby, Vice President of Bruce Power's Project Controls. "We are pleased to see PTAG establish a local presence and look forward to strengthening our relationship."
Since 2013, PTAG has been working closely with Bruce Power on project planning pre-assessments for the Major Component Replacement (MCR) Program. The first MCR project gets underway in 2020 and will ensure Bruce Power nuclear continues to provide low-cost electricity for families and business for years to come.
"PTAG is committed to the growth of our business in the Bruce County area," says Jeremy Rasmussen, PTAG's Chief Technology Officer. "We plan to be here through MCR execution and beyond. We want to establish a long-term presence in support of Bruce Power, and a local office is a positive step in that direction."
The Southampton location includes offices and conference areas for PTAG personnel and is located at 164 Albert St South, Southampton. As partners of the Construction Industry Institute (CII), PTAG will also be offering CII Best Practices training and workshops.
"We are excited to provide these best practice workshops at our Southampton office," says Mike Dubreuil, managing partner and CEO of PTAG. "We will be able to offer this training to Bruce Power personnel and contractors who are interested in improving their construction management education, which we feel will add sustainable value to Bruce Power."
About PTAG
PTAG is a privately-owned Canadian firm based at 15 Allstate Parkway, Markham, Ontario that provides Capital Project Partner support to major owners of industrial assets within various industry sectors. They provide extensive consulting and project execution support, as well as field software systems solutions in the Power, Pipeline and Oil and Gas markets in Canada and the US.  They have offices in Calgary and Houston.
About the Economic Development and Innovation Initiative
In 2016, Bruce Power and the County of Bruce launched a regional economic development initiative to facilitate the expansion of Bruce Power Suppliers into the region. This initiative was in response to Bruce Power's multi-billion dollar, multi-year Life Extension Program. More information on the initiative can be found at www.brucepower.com/suppliers.
https://ptaginc.com/wp-content/uploads/2018/05/Bruce_Power.png
997
1495
admin
https://ptaginc.com/wp-content/uploads/2017/10/PTAG-logo-vector-tagline-2-1.png
admin
2018-06-01 22:23:16
2020-07-07 10:11:21
PTAG Inc. to open office in Southampton